Photography Training
Workshops / Private Lessons / Virtual Classrooms
Big Sun's photography workshops are social and interactive, yet keep much of the personal touch of a private lesson.  Workshops are always capped at a maximum of 8 persons (sometimes as few as 4 depending on topic).  As such, every student will get the personal attention they need along with the advantages of learning with others.
Workshops are informal and everyone is encouraged to ask questions throughout the class. We will often cover topics that were not part of the original workshop outline depending on where the class questions take us.
Depending on the course being taught workshop classes may take place in a classroom or out in the field (or both).  That information will be found in the workshop overview page.
For some people a group workshop simply is not the type of schooling they are after.  No worries, Big Sun offers one-on-one private lessons on a wide range of photography skills.  Who might benefit from a private lesson?
Students looking for ongoing multi-lesson education tailored specifically for them.
Students who are uncomfortable learning in a group setting.
Students with more advanced skills or specialized interests.
Students with very restrictive schedules.
Students looking to trouble shoot specific problems.
Whatever the reason, Big Sun is happy to provide students in the Denver Colorado area a way to obtain that personalized education which is nearly impossible to find in most photography schools.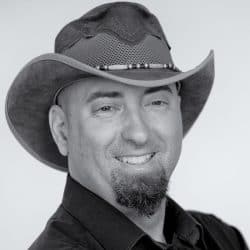 Gene Tewksbury
Owner and Lead Photography Instructor
Gene Tewksbury is a local professional photographer who works as a commercial photographer and photography instructor throughout Colorado. He brings a strong background in travel, wildlife and landscape photography (also commercial event and product photography). This broad range of experience has given him an extremely versatile skill set and a unique style of photography.
My goal is always to teach WHY a technique works, not just HOW it's done. This is the fundamental difference between Big Sun training and most other photo courses who teach only by route. By learning the reasons behind the practice, you are able to move forward on your own, breaking away from the mundane and expanding your creativity.
As with any service you should research what/whom you are investing in to ensure the right fit. I encourage you to review my work before signing up for any photography class.
Portfolio:  www.GeneTewksbury.com
It took me a long time to find someone who could do work like this.  My Artwork reproduction is so difficult due to the very small size (I create tiny hand carved artwork that fits inside pocket watches).  Big Sun Photography was able to shoot these tiny 3D artworks inside the watches with such perfection that I am able to sell the artwork as prints on Etsy now.  Really impressed with the results.
We do 13+ trade shows per year and I hire a professional photographer for most of them.  These are hands down the best photos we've had returned for one of our events and I've been handling this for five years!   These really raise the bar and make our event look like a high end production.   I can't wait to use these in our marketing for next year!
Really nice job!   I had a bunch of consumer goods that I needed photographed for my Ebay auctions.  From stereos to shoes to kitchen ware.  I sell a lot of stuff.  Big Sun did a great job and did it quickly.  Best of all I was able to call my photographer Gene anytime to discuss new ideas and make changes.  Had I used some "bulk photo studio" online I would have been out of luck and out of money with the products I needed changed.  Thanks Gene.
It has taken me a while to finally feel up to looking through the funeral photographs from my brother's service last month.  Gene, truly beautiful.  I was so lost in my own thoughts at the time that I wasn't seeing the many friends and family who were there, sharing stories and memories from Bob's life.  Within the photos I saw love, laughter, grief and strength.  These burial photos are not about remembering his death but about remembering all the people whom he touched in his life.  Bless you for putting so much work into such lovely imagery.  I will recommend you to the funeral home as a quality funeral photographer.
I recently took part in one of Gene Tewksbury's macro workshops.  I was happily surprised to find out that many of the techniques that I thought were beyond my skills, were in fact quite easy.  Even more surprising was how much of the "expensive equipment" Gene was able to create "homemade" with simple stuff we all find around the house.  Great class.
My boss sent me to Big Sun Photography to learn some skills for our interior design firm.  We had hired Mr. Tewksbury for a photo shoot in the past, but wanted to learn some basic interior / architecture skills for when we want to take quick progress photos for our clients.  The skills I learned were easy to understand and invaluable for improving my photos.  Nobody is going to hire me to shoot professionally, not yet 😉   But I no longer cringe at my own work.   Thanks Gene.
Thank you Gene for making my wedding such a success.  You really helped to make things go smoothly and I just love the photos.  I know wedding photography is no easy task, but you really made it look easy.  Thanks again.  Can't wait to get my prints.
I have always loved flowers and insects and other small things when it comes to photography.  With that said my attempts at macro photography were always a bit of a failure.  I just could not grasp how to work with such shallow depths of field and the "tricks" used to make perfect lighting in such a small space.  So I ended up taking a Macro Photography workshop at the Colorado Photography Festival.  Gene was the instructor for the workshop and I just loved it.  He explained things in a way that was very different from all the training videos and tutorials I had watched.  It really helped to gel the information for me.  He even extended the workshop for an extra hour free, just because everyone in the class was having so much fun capturing wildflowers.  I'll be back for more classes in the future.
I didn't want to pay a realtor 6% of my home value ($18,000) to sell my home when I knew I could do it myself through the countless online venues for selling real estate.  With that said I needed some professional help with presentation in the form of images and a video.  Big Sun Photography delivered lovely results and got them to me within just a few days of calling.  The images made my home look like a steal and I was able to bring in dozens of leads within just a week.  House is now sold and I saved thousands of dollars.
Gene really paid attention to detail and created some awesome photographs for me.
I am a complete novice when it comes to photography and overwhelmed by my new camera. Wanting to get over my fear and confusion I needed to start at the beginning with someone who has a lot of patience, knowledge and talent. My 3 hour private lesson with Gene was exactly what I was looking for. I spent the first 90 minutes in the 'classroom' learning how my camera works and the last half of class out in the field taking pictures. I was amazed at the quality pictures I was taking by the end of the lesson. After the lesson Gene sent me an email with all the information we covered during class. I feel I am ready to practice my new learned skills and will be going back to Gene when I'm ready for the next level. I highly recommend Gene / Big Sun Photography !!!
We at the School of Mines felt you did a wonderful job capturing the excitement and fun of our student fair last month.  We've incorporated several of your images into our monthly newsletter.  We will be using your photography services again in the future I'm sure.
Demotix would like to thank you for your coverage of the USA Pro Challenge bicycle race this year.  You did a good job and we appreciate you driving all the way up to Breckenridge on such short notice.  We'll see if we can get you a press pass next year to put you in a better position.
Mucho Gusto,
We at the San Jose Food Bank are very grateful for your generous donation of time and skill last month.  We were able to use your photographs for promotional posters at this year's Mardi Gras festival to help collect donations.  We feel the quality images helped a great deal.  Remember to drop by next time you're in the area.  We would love to see you again.
I hired Big Sun to do some photography for my custom jewelry line.  I had tried to do it myself,, that was a mistake.  Then I tried hiring a photographer who claimed he knew how to do product photography work even though his portfolio only had a couple images of that type.  That also was a mistake.  However, Gene was able to knock out the images I needed in only a couple days and they looked stunning!   Very happy.  I will be back.
"These images look great!"
– PharmaJet medical equipment / devices.
We at Denver Medical Hospital would like to thank you for the professional work  you did photographing our water treatment system.  You managed to get everything lite properly and remove all distortion despite the small and dim room cellar area you had to shoot in.  Thank you again.
Our company makes sexy playful tops and bottoms for overweight women.   Big Sun Photography was not only able to take wonderful photographs of our fashion clothing line but they took care of everything from finding and hiring the models to getting the location permissions for the shoot.  I was able to be on location for the shoot which was very helpful as I could make decisions about styling and outfit options based on the actual models for each shot.  It really worked out well and based on the inquiries I made to other professional photographers in the Denver area, the price was very competitive.
Gene, You did yourself well, yesterday. You were showed yourself to be a true professional, kind, and patient, to name just a few. Your character showed through as well. You're a good guy. Everyone at the facility thoroughly enjoyed you. You did an excellent job. Thank you.
All of the coins and bullion look fantastic! All of the photos are approved. Eager to get them up on our site! 🙂
Gene – thank you so much for the photos – I have looked through them and they are lovely.  Our CEO is going to be very happy.
We hired Mr. Tewksbury to capture the stunning architecture and interior design of our newest Denver area office building for use in marketing and promotion. The services provided were of high quality and Mr. Tewksbury was professional in all aspects of the project.  We particularly liked what he did with the interior editing and staging of currently unoccupied office space.  We will be using him again for future photographic services.
Hey Gene,,,  Thank you so much for doing our photo shoot at the restaurant.  The photos you took of our food look dead on.  And I love the fact that you were versatile enough to take great portrait shots of me with the food as well.  Most food photographers I think would not have been able to pull that off.  See ya soon.
Hey Gene, Larry here…  I received the final images today and am so very happy.  My son looks like a rock star kicking goals and running the field.  He really loves that diving shot you captured.  Call you again if we make regionals this year.
I came in with my overpriced camera knowing nothing except how to turn the dial to "auto".  Three hours later I really felt I knew how to control my camera with some level of skill.  My photography class with Gene really inspired me and the images I produced in the past week are the best I've ever taken.
Dear Big Sun Photography,
I wish to extend my thanks for the professional job you did on my last few listings.  I have used many real estate photographers over the years with mixed results but found your image quality and all round professionalism to be well worth the slightly higher price.  I look forward to working with you again soon.
My experience has been absolutely phenomenal. Gene and Lou were wonderful to work with, great communication in regards to what I was looking for, and the quality is wonderful. I am very pleased with my experience and will be going back for future projects. I will recommend Big Sun Photography to everyone I know.
I had over 50 custom made pieces of arts and crafts type work I needed shot.  I mostly make Christmas ornaments which are very difficult to shoot what with all the shiny reflective materials and sparkles and such.  Big Sun Made them look amazing and they sold much better than usual which I attribute directly to the high quality images I received.
Joe and I just had a chance to take a quick look at your photos.  We both agree that they are awesome and exactly what we were looking for.  We would like to give you an additional $100 bonus for your hard work and for getting them back to us so fast.
Your photos of orchids for our nursery promotional materials are more than I could have hoped for.  I was expecting a little flower in the middle of a big picture, but your macro work is stunning!  I even used one of the photos for a large wall print in my office.  It's "fine art" not just marketing photos.
Organic, natural and healthy.  These are words most often associated with spa and beauty products and you really presented our products in that same way.
When it comes to selling products like ours online you need to make sure the customer "SEEs" organic, natural and healthy in your photos.  The props and layouts you created looked dynamite,, I particularly liked use of the flower petals and dripping honey for our skin cream.
Despite my English not so good, I was able to learn camera skills and improve.  Gene used diagrams when I don't understand something technical and it work well for me.  Wanted to improve photo for taking pictures of my children.  I recommend his class to anyone.
Gene!  Just wanted to thank you for your professional work at my brother's retirement party.  You did a wonderful job.  Martha (his wife) couldn't stop talking about the portrait you took of her and the sisters.  She hung the framed print right in the main foyer.
Gene of Big Sun Photography is very professional, responsive, and fair. Highly recommended!
Thank you Gene for your work on my listings this past week.  I was really under the gun to get these online as fast as possible and for a price that fit the budget.  All the location shots were excellent and I want you to know that I'll be calling again soon.  My client was so thrilled with the virtual dusk photos she actually asked for a copy to remember the old home by.  Thanks again, talk soon.