Dynamic Range
Dynamic range is the difference or ratio between the lowest and the highest intensity / value for a given measured quantity. ACK! What?
Let's try again: Dynamic range in photography describes the ratio between the maximum and minimum measurable light intensities (white and black, respectively). Not much better?
OK, in it's most simple form just think about dynamic range as the value difference between the darkest details and the brightest details in your composition. So, for example if I'm taking a photo of a mountain landscape in the middle of the day, the brightest part of the scene is likely the "hot spots" in the clouds while the darkest part is likely the shadows within the pine trees. The difference in intensity between those two areas would be my scene's dynamic range.
Why do I care?
Have you ever taken a photo of a landscape with blue skies and intense visual clouds, full of amazing lumps and wisps and cool textures,,,, then you return home to look at your new masterpiece only to find your sky is a dull Grey and your clouds just look white and void of texture and 3D shape? This is the result of your scene's dynamic range exceeding the dynamic range capabilities of your camera.
Photo 1: What your camera captured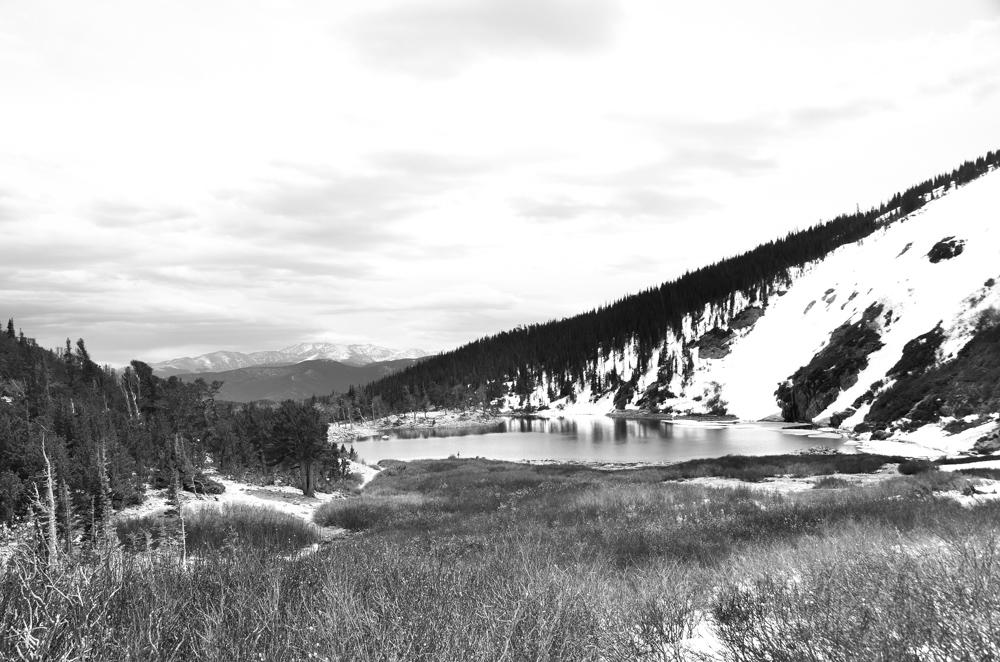 Photo 2: What your eyes saw.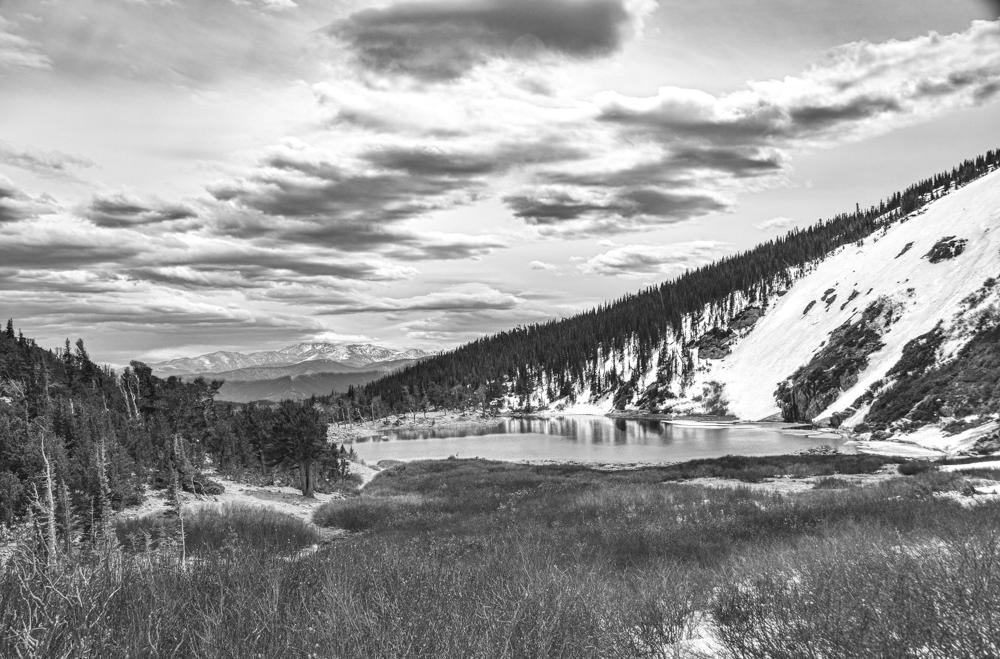 You have probably encountered this already while photographing scenes in the past, yes? If so then you have experienced your own camera's dynamic range limitations…… and this is why you care.
Why is this happening?
Many things you deal with daily have a dynamic range, be it your speakers ability to reproduce sounds (their lowest bass to their highest treble) or your own muscles (the lightest touch you can deliver to the hardest punch). So too do your eyes and camera have a dynamic range when it comes to detecting tones (black to white , dark to light).
The important thing to understand is that your eyes (in general) have a larger dynamic range than does your camera. As such, what you see when you take your photo is not what you can expect to see in your final photograph.
While the exact dynamic range of your eyes and your camera will vary depending on a long list of factors for the purposes of this tutorial we will state that your eyes are capable of differentiating up to 15 stops of light in a single "scene" (again, before some biology major starts picking apart this number understand that we are just making an example here based on average eyes "locked" without eye movement or pupil dilation). We will also state that our camera has a dynamic range of 8 stops (again this can vary greatly with different situations, settings and sensors).
When you view the above landscape with your eyes you are able to see details within the dark pine trees (shadows), the lake and vegetation (mid-tones) and the clouds (highlights). In this example they all fall within our 15 stop dynamic range (in the graphic shown below they fit exactly within 15 stops). Our camera however can only capture 8 stops of dynamic range in a single photo.
Using the graphic below let's try and break down what is happening. The colored lines represent the top/bottom limits of the camera's dynamic range. The area in between the lines represents the parts of the scene where we can see details.
Standard camera exposure (red lines). In our first photograph we are clipping both are darkest parts of the scene (dark pine trees) and much of our highlights (within the clouds). This is why in the sample image #1 above we see very little details within our pine trees and clouds.

Over exposed (blue lines). By letting more light into our camera and overexposing the image some we are able to bring detail into the dark shadows of the pine trees; however, we will loose even more details in the clouds as they fall even farther outside the dynamic range of the exposure.

Under exposed (green lines). By letting less light into our camera and underexposing the image, we are able to capture all the details within our clouds. Note that the pine trees now fall completely outside the upper limit of our dynamic range and thus will be dark and void of details.
So which exposure option is correct?
They are all correct to some degree. There is no right or wrong here as it depends on what YOU the photographer are most interested in showing your viewer. If the clouds are your principal interest then underexposing would give you the greatest detail in the subject of interest. Likewise if you were most interested in the trees then overexposing the image might be more to your liking. Most people will go for the middle ground which is why the cameras are programmed to target the middle as well.
Is there a way to "FIX" this problem?
Yes, there are many ways to combat dynamic range issues. Some can be done using camera settings and software while others rely on manipulating your environment when shooting a photograph. Let's explore some options (note this is not an all inclusive list).
HDR – High Dynamic Range images are known as "hdr" images. While many people use HDR images as a way to create surreal looking images, the main purpose is to expand the dynamic range of a photo. This is accomplished by taking multiple photos at different exposures. The images are then blended together in specialized software to produce an HDR image. The software cherry picks the "proper exposed" pixels from each of the images and combines them into a single image of "properly" exposed pixels.

In the example graphic above we would take all three images (under exposed, over exposed and "normal" exposure). In most cases this is done using the bracketing function of your camera. Once all three images are brought into a program like Photoshop, HDR pro, etc they can be combined by the software into a single properly exposed image.

Speed-lights / Flash – By filling your subject with additional light sources like a camera flash you can raise the brightness value of the shadows closer to that of the surrounding environment.

For instance if you are taking a photo of a person with a strong back light, this will usually result in your subject looking like a silhouette or at least very underexposed. By raising the brightness of your subject using a flash you can expose for your subject and it's environment at the same time.

Shoot Time – I'm sure you have heard at some point to photograph during "the golden hours", meaning dawn and dusk. This is not because of the pretty colors (that's just a nice side benefit). The reason for shooting during those times is due to the relatively low intensity of the sun's light at those hours. The lower light intensity produces softer highlights and shadows (ie: smaller dynamic range) and thus allows you to shoot scenes within the dynamic range of your camera.


Diffusers and Reflectors – In much the same way you can add light into the shadows of a subject using flash, you can also add light via reflectors (this is actually easier and cheaper as well). Simply redirect the ambient light source (often the sun) back into the subject.

Additionally you can take the opposite approach by using diffusers. In this case you are not adding light into the shadows to decrease the dynamic range of the scene, but taking light away from the highlights to achieve the same results. This is only a viable option when working with relatively small subjects like portraits. You are not going to be able to diffuse an entire landscape,,,,, (or can you??? see below)

Clouds – clouds are natures natural diffusers. An overcast day makes for a great way to reduce dynamic range problems. You can go out in the middle of the day with the sun at noon-high and still have no dynamic range ssues when the sky is overcast. For smaller scale scenes you can use clouds as diffusers simply by waiting for a cloud to pass it's shadow over the area you are attempting to photograph.


Positioning – An easy way to solve a dynamic range problem is to simply adjust your shooting position or your subject's position. This is not suitable for all situations (for example landscapes), but works well for things like portraits. If you are photographing a person with strong back-lighting their face will often disappear into the shadows as the camera's exposure is being pushed "down" due to all the surrounding bight light. However, if you simply turn your subject into the light, now the light landing on the subject's face is the same intensity as the surrounding light,, now you do not have a dynamic range problem (you may however have other issues like squinting from your subject or eye socket shadows).
This tutorial does not cover the full scope of Dynamic range but should give you enough working knowledge to understand what is happening when your photos do not come out as expected and provide some tools with which to combat the problem.
Good luck and keep shooting.
Copyright: Big Sun Photography llc. | 970-306-7721 | www.BigSunPhotography.com